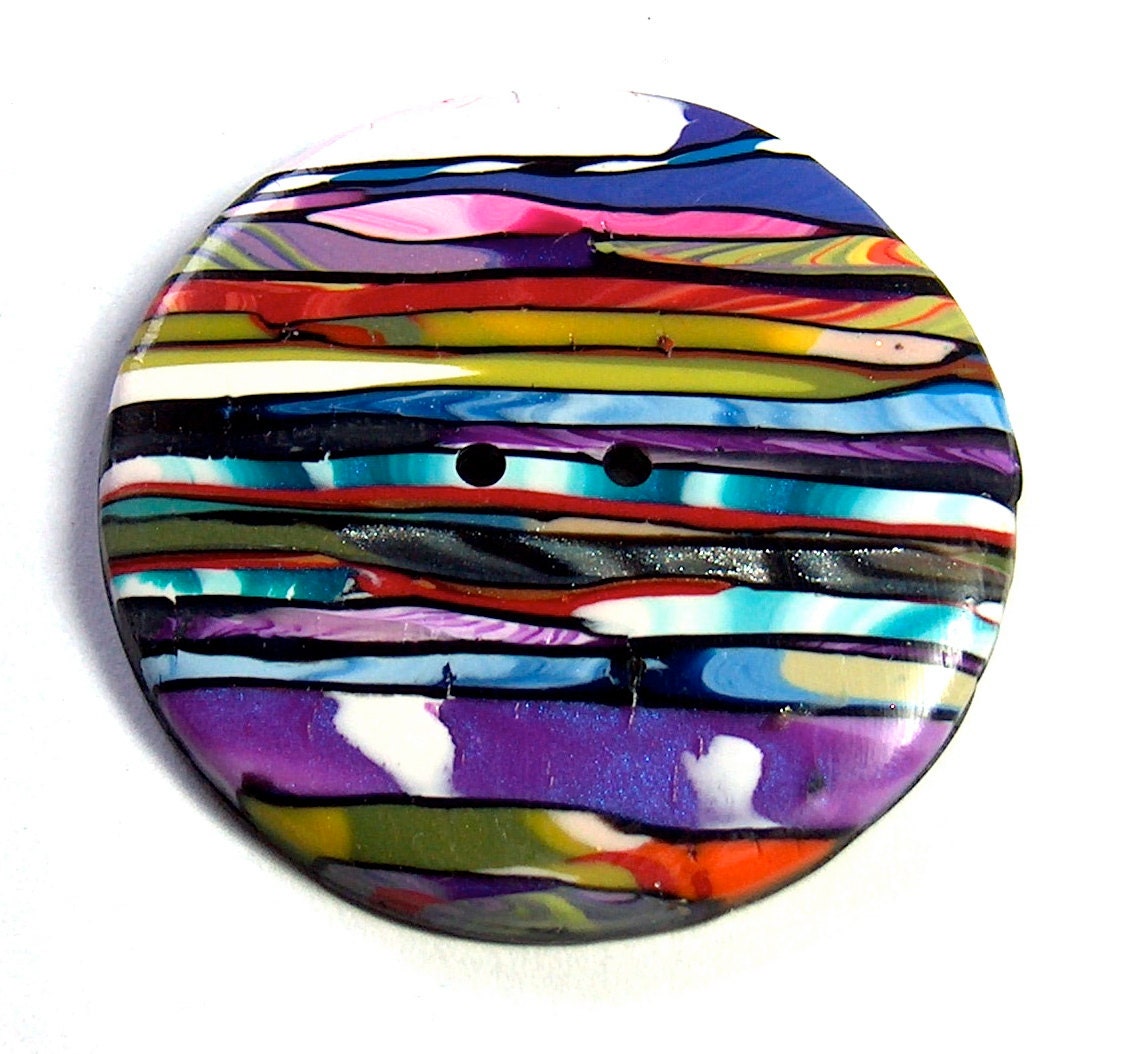 Extra Large button handcrafted from a Stroppel Cane with colors of blue, magenta, purple, greens, yellows, white and black.
It is created by making a cane credited to Alice Stroppel for the technique and are one-of-a-kind. It is ready to complete a sweater or on a purse.
You will receive 1 buttons. It is round in shape and approximately 2 inch in size. It is made from polymer clay an...
Click Here to Visit My Etsy Shop!